Real estate purchase contract audit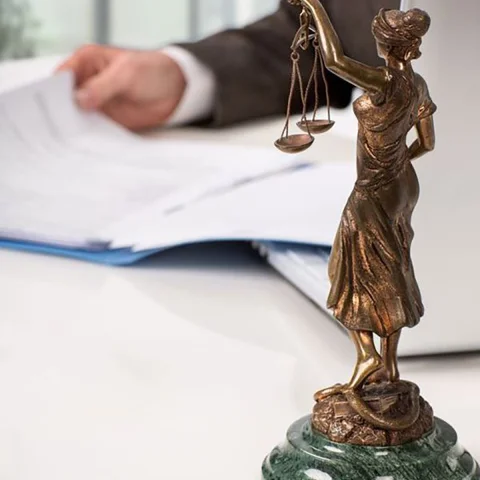 We check your real estate purchase contract very carefully. In Berlin and nationwide.
When purchasing a property, it is important to deal with the components and contents of a property purchase contract. Since this is not exactly an everyday event for most people, there is often a lack of both specialist knowledge and experience in order to be able to adequately protect oneself from legal risks – questionable or missing clauses then usually go unnoticed, but can have major consequences.
In order to avoid later legal disputes and high costs in the course of your purchase or sale, we, as experienced lawyers for real estate law, are at your side to advise you. We thoroughly check your real estate purchase contract, submit proposals for amendments and, in the worst case, represent you in court – in Berlin and nationwide.
Your experts for real estate law:
Over 10 years of experience in real estate law
Quick initial assessment of your case
Free coverage request with your legal expenses insurance
Support with purchase and sale of property
Review of purchase contracts
We assist in all fields connected to real estate and provide help with all problems concerning ownership and property
If you would like to make an appointment, please feel free to call us on 030 856 13 77 20 or send us an email via our Contact form.
We assert your interests - In Berlin & nationwide
What to bear in mind when signing a real estate purchase contract
Especially with the high investment sums of a real estate purchase, you should always "play it safe". Your advantage: The assessment of the costs of a real estate purchase contract check is quick, non-binding and also easy for you to realise via form. Of course, you can also call us if you need verbal advice first.
Once a contract has been drawn up, the notary must make it available to the contracting parties at least 2 weeks before the final notarisation, provided it is a consumer loan contract. If the deadline is met, the buyer or seller has sufficient time to have the individual parts of the contract checked. If the notary does not meet this advance deadline, it is advisable to insist on compliance and, if necessary, to seek a postponement of the notarisation.
Detailed information on the real estate purchase contract review and FAQ